We do our best to keep our prices as transparent as possible, so we've published a rate card for our most popular services below.
Very often we find that customers want to build a bespoke package to meet their project brief. Let us know what you need and we can help put together a comprehensive package that clearly explains our suggested services and prices.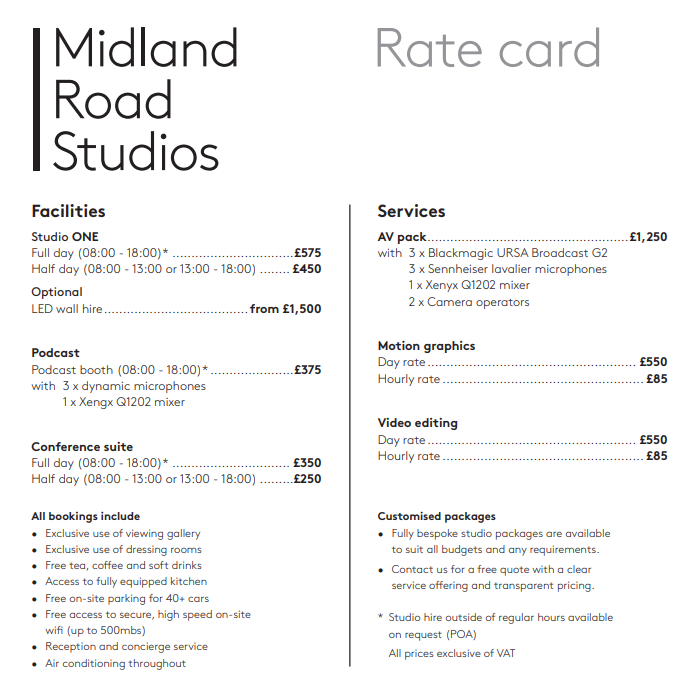 If you would like to make a booking please use the contact form below, call us on 01905 917476 or email us.
All booking include as standard:
Exclusive use of the viewing gallery
Exclusive use of the dressing rooms
Free tea, coffee and soft drinks
Access to fully equipped kitchen
Free on-site parking (40+ spaces)
Free access to secure, high-speed onsite Wi-Fi (up to 500mbs)
Reception and concierge service
Air conditioning throughout